When Spring arrives, I tend to eat more raw foods, more green things. Everything outside has burst into color, and my body begins to crave it too.
Pale green Edamame Pesto is a great way to celebrate this verdant season. Rich in vitamins and minerals, it's bright flavor is perfect on crudites, as a sandwich spread, tossed with pasta, or spooned into bowls of hot soup. And it's completely raw, so every garlicky bite is rich with enzymes.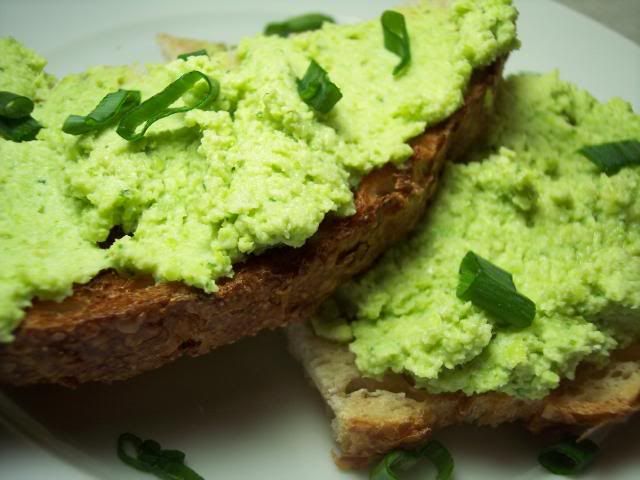 Edamame Pesto
about 1 1/2 cups
2 cups shelled edamame, thawed
2 cloves garlic
1/4 cup fresh basil leaves
1 tablespoon extra virgin olive oil
1/2 teaspoon sea salt
1-3 tablespoons water
In a food processor, combine all ingredients except water, and process well. The pesto should be dense and pasty, but not quite smooth. Drizzle in water by the tablespoon, and continue blending until pesto reaches the desired consistency (this will vary depending on how you plan to use it).
The pesto can be refrigerated for up to 4 days, or frozen for up to a month.